Bringing the true love of bagels to Rose Bay & Surry Hills
Introducing you to top quality bagels crafted with a method established over three generations of bagel aficionados.
This staple has survived centuries and still continues to maintain fierce loyalties.
Our take on why bagels are one of the best things to ever happen to humanity:
KEEP CALM – WASH YOUR HANDS – EAT A BAGEL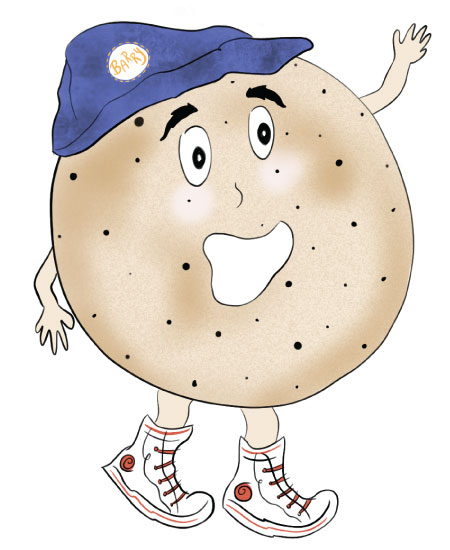 This is Barry.
Barry LOVES bagels.
Barry has loved bagels all his life. His grandfather was a famous bagel. His father was also a bagel man. And now Barry brings his love and strong & barely controllable emotions for bagels to the Surry Hills and Rose Bay communities.
"I wanted to spread the love of bagels and educate Sydney in the real art of the bagel."
Offering traditional bagels, baked to his family's secret recipe, premium ingredients, premium fillings, with nothing artificial.
Focus on good bagels, good food and good coffee
We here at The Bagel Co. don't fuss around with big, over-saturated flavour and filling options – we simply go for straight-forward service, delicious, wholesome ingredients and the best bagels in Sydney.
Our secret bagel recipe has withstood the test of three generations, two continents, and over 50 years of bagel-lovers of all kinds.
After years in Rose Bay, we are eagerly waiting to be able to bring our passion and love of bagels to our new surrounding communities in Surry Hills.